Facilities and services about foyer Saint Jean Eudes
Foyer Saint Jean Eudes provides various facilities and services, such as:
► Bedrooms:
Foyer Saint Jean Eudes has a capacity of 50 spacious rooms including 13 single rooms, 9 double rooms, 2 master bedrooms and 1 room equipped according to the regulatory standards for guests with reduced mobility.
All rooms are quiet, and most look onto the private garden of the centre.
From 1 July to 31 August, 24 additional rooms are available. Rooms have a sink and shower and a seating area with a desk. Bedroom linen (Towels and sheets) is supplied.
The toilets are located upstairs or ensuite in some rooms (with extra fee). All rooms are non-smoking. They are basic but comfortable and very functional. Check-in is available from 12.30 pm and check-out at 9.30 am at the latest.
► Wifi:
Secure Wifi access is free throughout the centre.
☏ Telephone:
You can call directly from your room after requesting the free opening of your telephone line at the reception desk. Only communications are being charged.
► Parking:
You can reserve a parking space in the basement of the building.
► Relaxation area: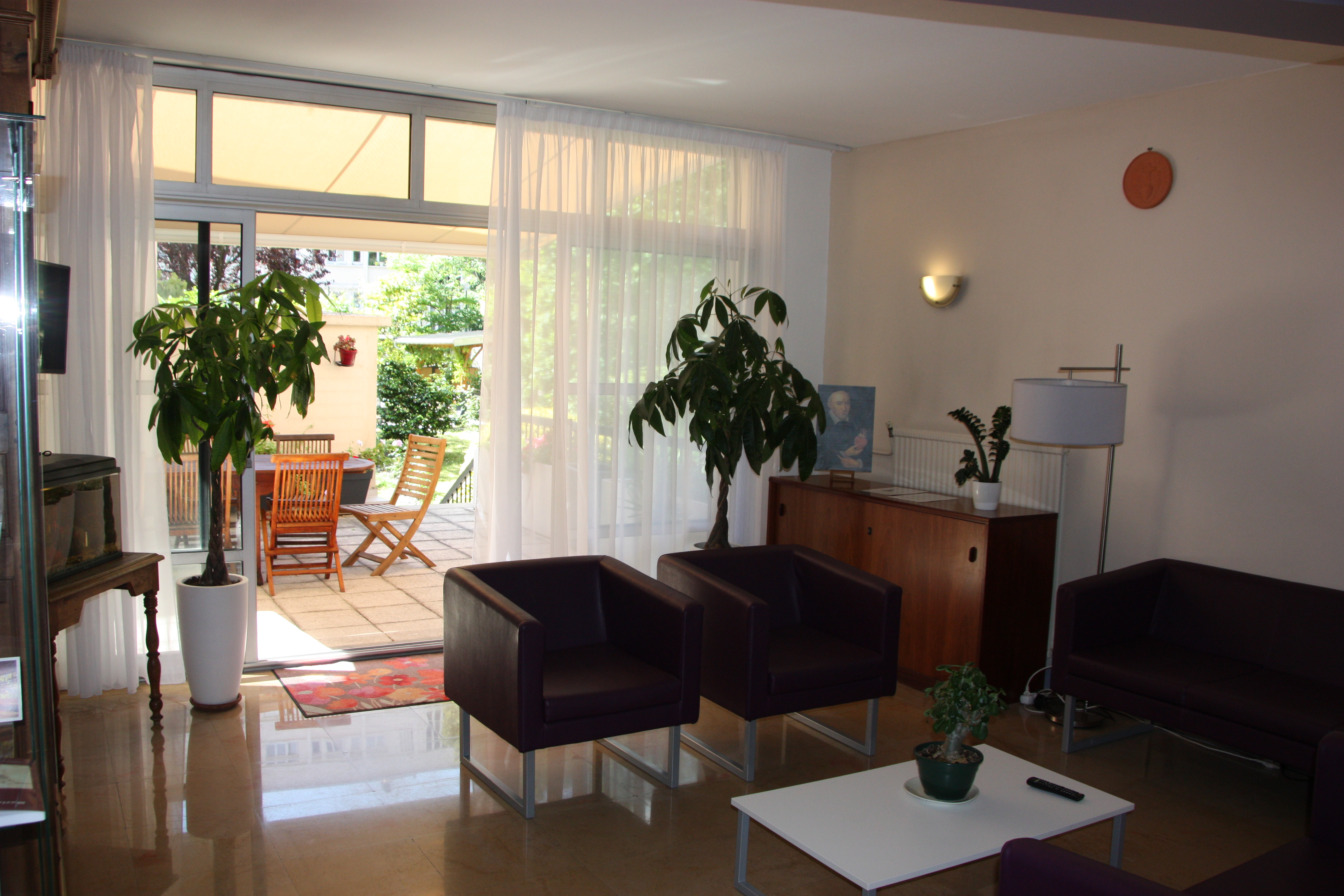 On the first floor, the relaxation area comprises a library, a lounge with TV and a vending machine for hot or cold drinks. There is also a computer room at your disposal close by.
► Terrace and garden: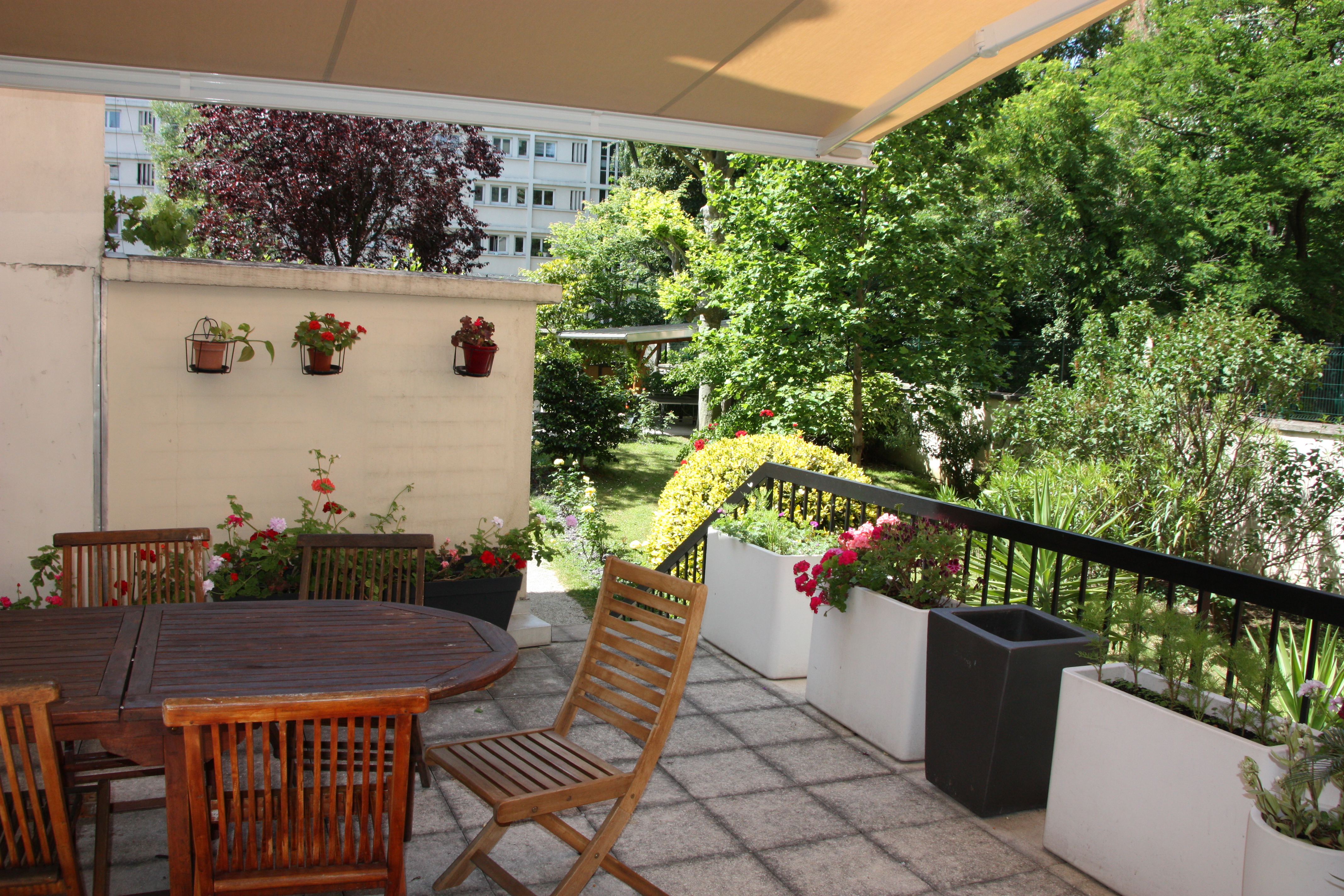 Accessible on the first floor, a 60m2 terrace and a 600 m2 garden are ideal to get some fresh air and relax.
☕ Breakfast :
Bienheureux Ancel room welcomes its residents on the 1st floor for self-service breakfast, from 6.30 am to 9 am from Monday to Saturday, and from 6.45 am to 9 am, Sundays and public holidays.
► Food availability at lunch and dinner :
Lunch and evening meals are not supplied in the centre, but there are many restaurants and food stores nearby. A kitchen, equipped with an oven, a microwave and refrigerator is also freely accessible. However, we can provide groups with catering service (on reservation).
Chapel:
The chapel is located on the ground floor. It is open day and night 24/7. Mass is celebrated every morning at 8:00 am from Monday to Saturday and at 8:30 am on Sundays and holidays.
Laundry facilities :
On the 4th floor, there is a washing machine, a tumble dryer and ironing equipment (ironing table and iron) available to guests. Tokens are on sale at the reception desk (€5.00 washing and drying).
Conference rooms :
The centre has 4 conference rooms that can accommodate your business needs, for 5 to 60 people, should it be meetings, training sessions or seminars. We can also provide appropriate material according to your requirements. One room has an in-built video projector and the other rooms can be equipped with a mobile one.